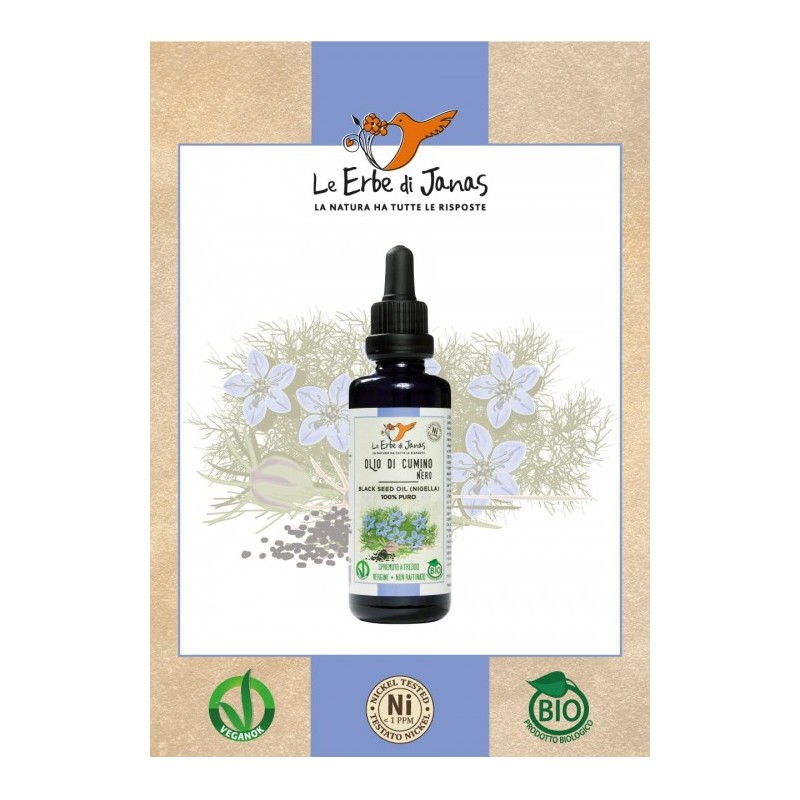  
Virgin Oil of Black Cumin (nigella) 50 ml certified Bio
Virgin cold-pressed black cumin oil. Certified Organic

Secure payment

Same day or next day shipping
Transcript from manufacturer's text


Oil extracted by cold pressing of Nigella Sativa seeds. Used by the Egyptians and recommended as a remedy, Nigella oil is useful for almost all skin and scalp conditions, thanks to its calming, regenerating, vitalizing and anti-inflammatory properties.

Arab peoples call Nigella "habbatul barakah", meaning "blessed seed", useful for acne, dermatitis, eczema, scars, hemorrhoids, boils, dermatoses, hives, allergies.


It promotes tissue regeneration, and is particularly recommended for dry, sensitive and irritated skin. It helps to restore elasticity and optimal hydration which facilitates the regeneration of the skin. Excellent for stimulating massages; eliminates toxins, fights cellulite and promotes the elimination of intestinal gases.


Thanks to its antibacterial properties, it can be used as an adjuvant for oral hygiene.
It strengthens the hair follicles by preventing hair loss, but is also useful in case of irritated or scaly scalp. Apply undiluted to the scalp or skin, massage gently for a few minutes with fingertips until completely absorbed and leave on for 30 minutes before rinsing with a mild shampoo.


Made in Italy
How to use: Apply to clean skin and massage gently until completely absorbed.

Capacity: 50 ml

Material: Anti-UV glass

Ingredients: Nigella Sativa Seed Oil


Right of retractation:

The Hamon law specifies that goods which have been unsealed by the consumer after delivery and which cannot be returned for reasons of hygiene or health protection are excluded from the right of retraction. (Article L. 121-21-8 of the Consumer Code).

Our site is not a medical site, and as such we cannot diagnose your skin problem(s). Only a doctor or dermatologist can do so. The vegetable oils offered in the store are not a medicine, they are recommended for the relief of most skin problems.



You might also like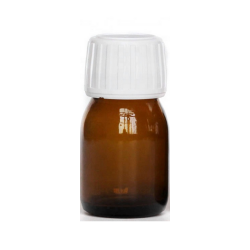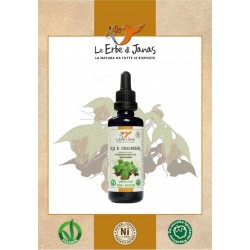 Customers who bought this product also bought: